Uninstall Setapp applications 
If you want to uninstall some of Setapp applications, you can remove them like regular applications. For example, drag the unwanted app to the Trash. Or, you can uninstall it right from the Setapp window:
Open Setapp and go to the On This Mac tab. 
In the list of installed apps, find the app you'd like to remove and click it.
Click the disclosure triangle of the Open button and choose Uninstall from the shortcut menu.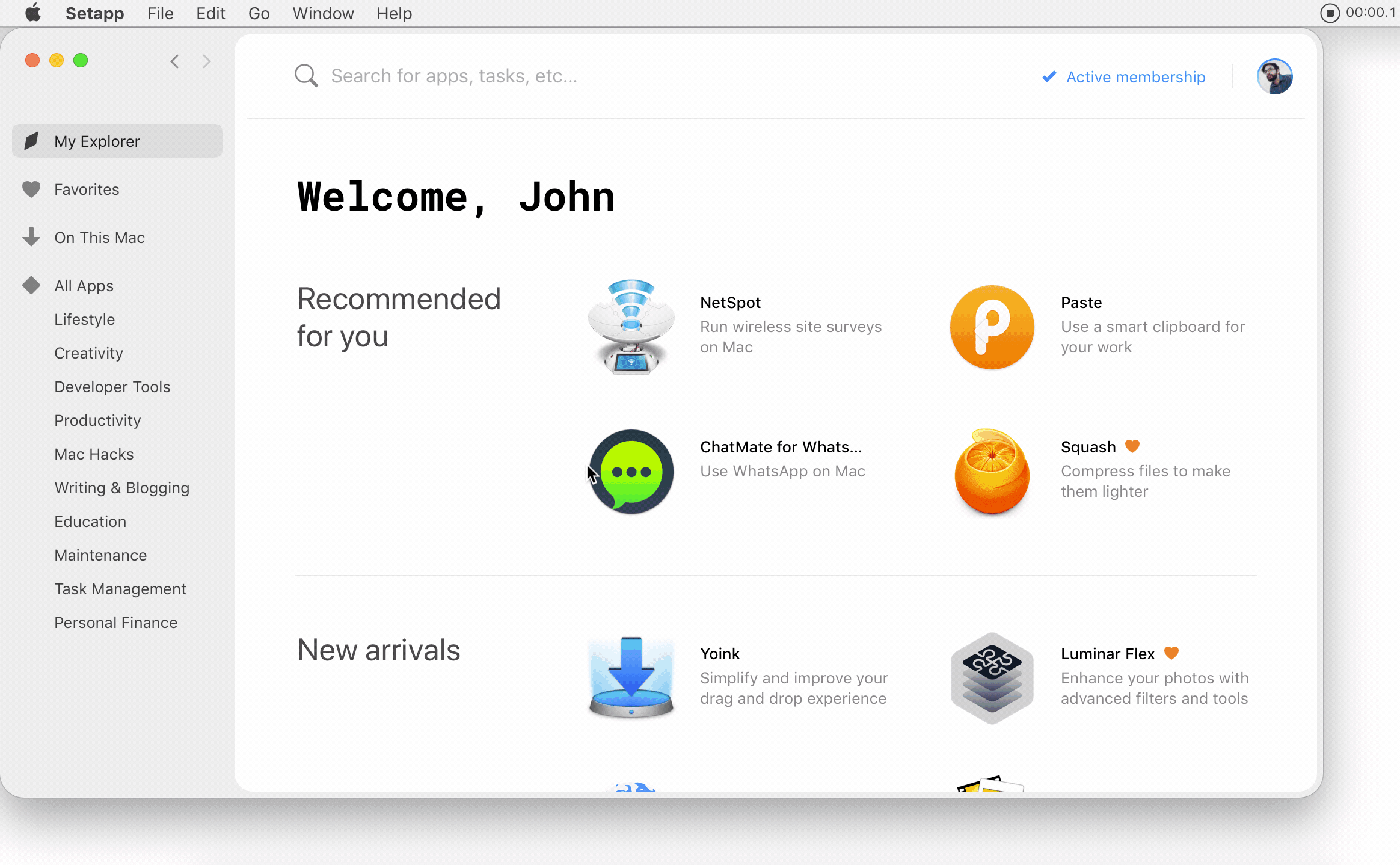 Uninstall Setapp
If you want to install your Setapp on another computer or need to remove it along with all of its apps for some other reason:
Open Setapp.
In the menu bar, choose Help > Uninstall.


 
Click Uninstall Completely or Keep Applications (if you don't want to uninstall them along with Setapp).
Now, you can install Setapp on another computer and use your current credentials if you want to. Please note that after Setapp is removed from your Mac, you cannot use any of its apps.
When you uninstall Setapp, your subscription stays active. To stop being charged with Setapp membership fee, you'll need to cancel subscription.
NOTE
If you have any questions or ideas on improving Setapp, please inform us. We'll appreciate having your feedback and do our best to resolve your issues.