In Setapp, we try to recommend the apps you might need "here and now." Some of our suggestions are highly personalized (based on the tasks you're doing); others recommend apps, popular with other Setapp members.
Smart suggestions (notifications)

Smart suggestions are notifications with recommendations; that show up when you're doing a particular kind of work. For example, when you copy lots of data (like many pages of text or a large file), we may recommend Paste; or, when you unplug a MacBook from a power outlet, we suggest Endurance.
Learn why are these suggestions safe and how to switch them off.
Tips for you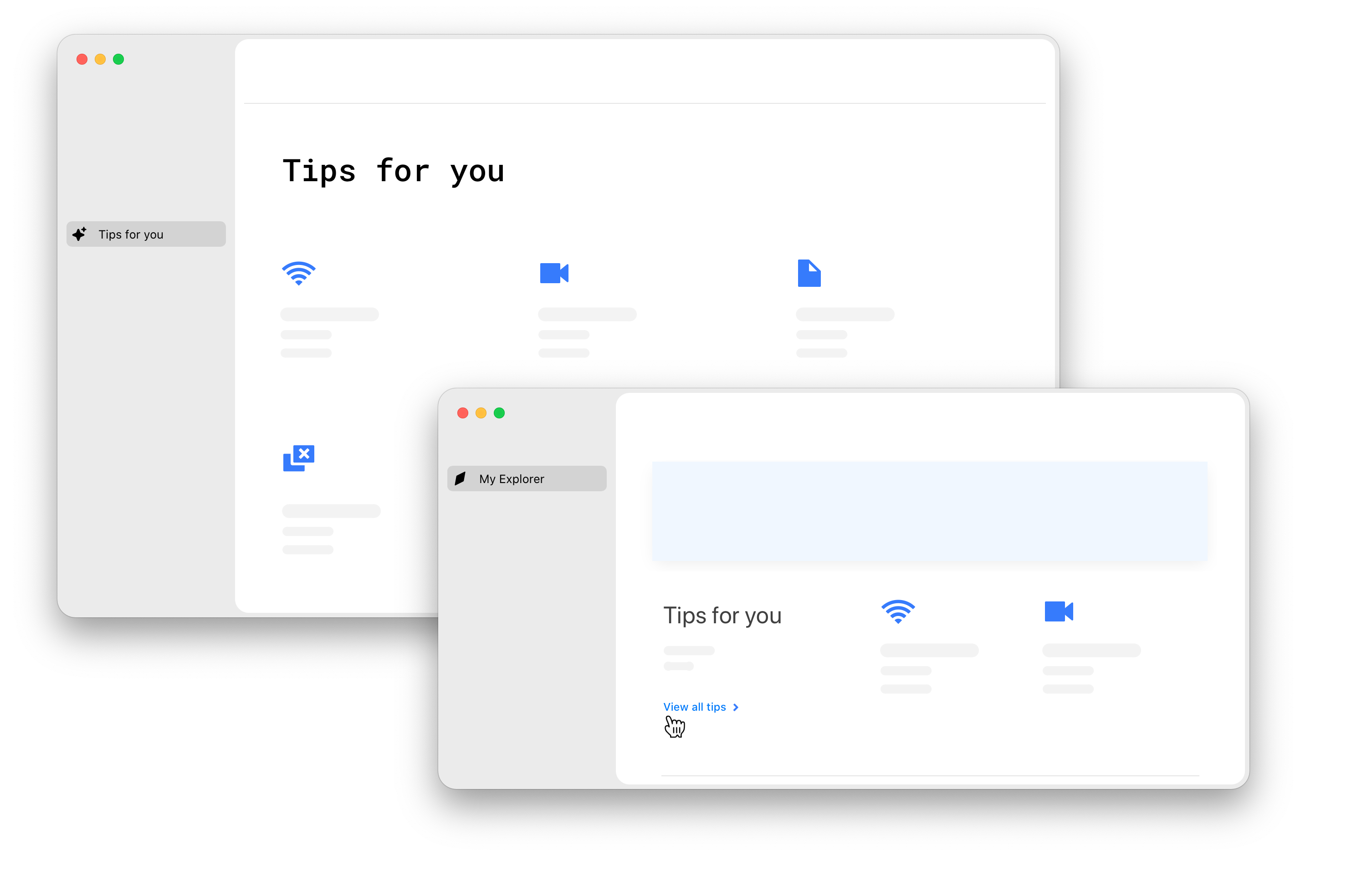 "Tips" is a page with a list of apps recommended for you. To access the page, click "Tips for you" in the sidebar on the left.
You can also find some of the Tips in My Explorer — right below the news and recommendations.
👉 Smart suggestions and "Tips for you" are not available for all Setapp members yet because we're still testing and improving the feature. If you have any ideas or concerns, please let us know.
Other recommendations
The rest of our recommendations suggest popular apps — companions to the ones you've already installed from Setapp. You can see these recommendations in various places in Setapp — like My Explorer (the "Recommended for you" section) or app pages (the right-side column named "You may also like").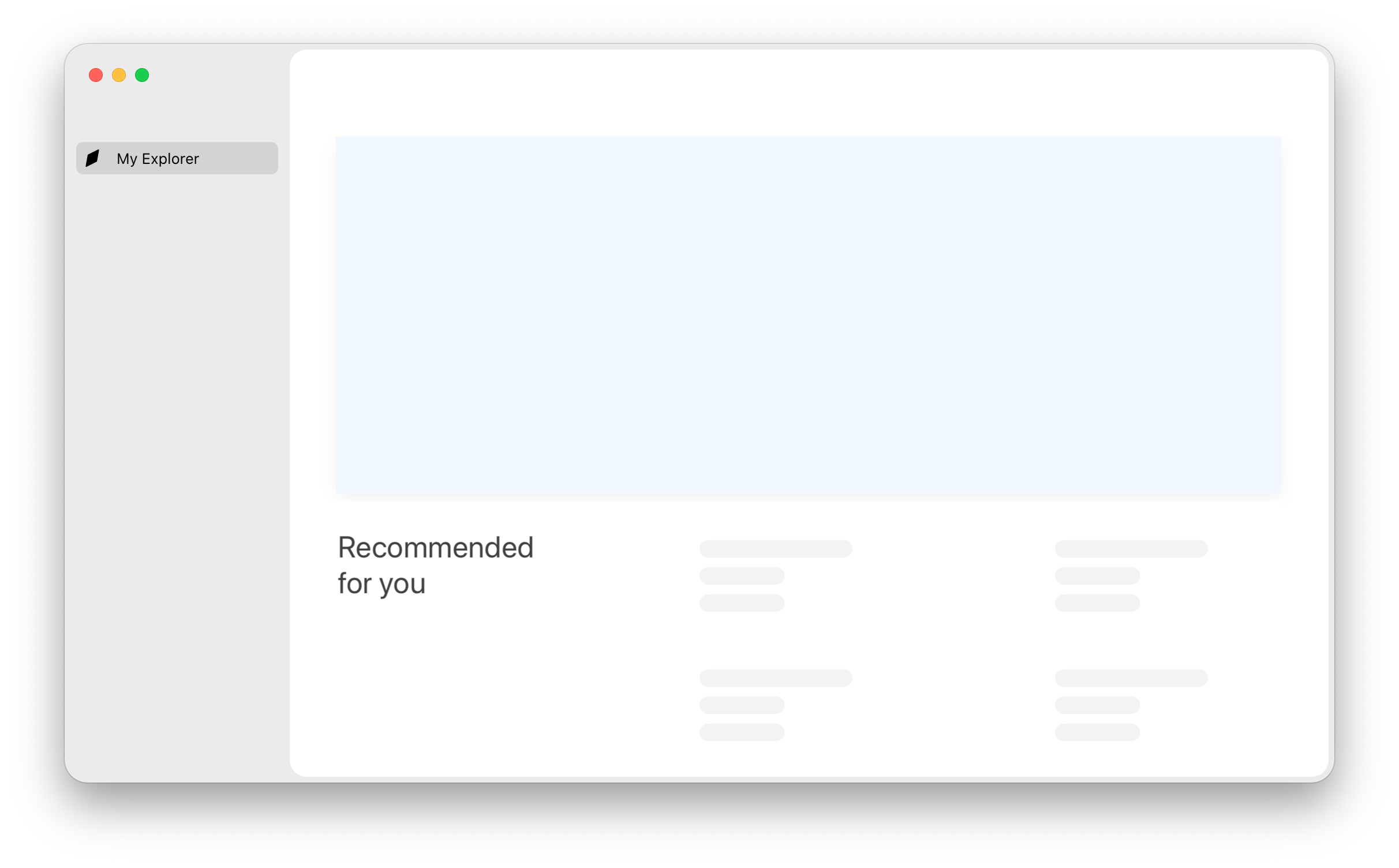 How Setapp's recommendations work
Recommendations of popular apps are based on anonymous reports from all active users. Setapp's recommendation system analyzes these reports to define frequently used apps, popular app combinations, or field-specific apps. Then, it checks the apps you use and makes suggestions based on the app choices of other users who work with the same apps. In other words, the more apps you use, the better the algorithm learns your preferences and the more accurate recommendations it provides.
With smart suggestions and "Tips for your," Setapp watches some operations registered by macOS; if there's an app suitable for the work you're doing, we recommend it.
To avoid annoyance, Setapp may suggest an app for 2 times only. Recommendations on push notifications are never displayed if your Mac is in the Don Not Disturb mode.
Finally, you can always switch the smart suggestions off.
Wait, are you tracking my every step?
No.
Monitoring processes and exposing the resulting records for other apps in real-time is the core feature of any operation system, including macOS. For instance, the Activity Monitor app is totally based on processing the running processes; Google Chrome checks for Internet connection every once in a while, and the Pages app constantly syncs your texts with iCloud. Smart suggestions are working in the same way.
What's important: our suggestions are based on the system processes, but never on private data.
Are recommendations safe for my privacy?
Totally.
All the data is processed within the Setapp desktop app and never leaves your Mac.
We're not collecting nor storing any data related to the running processes on your Mac — neither personalized nor anonymous.
Can recommendations slow down my Mac?
No, the feature is light on resources — like Activity Monitor or any other system utility on a Mac. In fact, the resources used can't compare with an open app.
Disable smart suggestions
If you don't want to see smart suggestions, you can turn them off:
Open Setapp and switch to the "Tips for you" section.
Deselect "Notifications for tips."