While working with several Macs on Setapp ("Two Macs" and "Power User" plans), you can quickly install the same apps you use on one of them. Follow these steps:
Mark your installed Setapp apps as favorites:

On your Mac with installed apps, open Setapp and click On This Mac in the sidebar on the left.
In the column with apps, hover over every app in the list and click the heart .

Open Setapp on your other Mac. Don't forget to sign in to your account.
Choose Help > Quick Installation, then select the apps and click Install.

Alternatively, open Setapp, choose the Favorites category in the sidebar on the left, then click "Install all" at the top of the page with apps.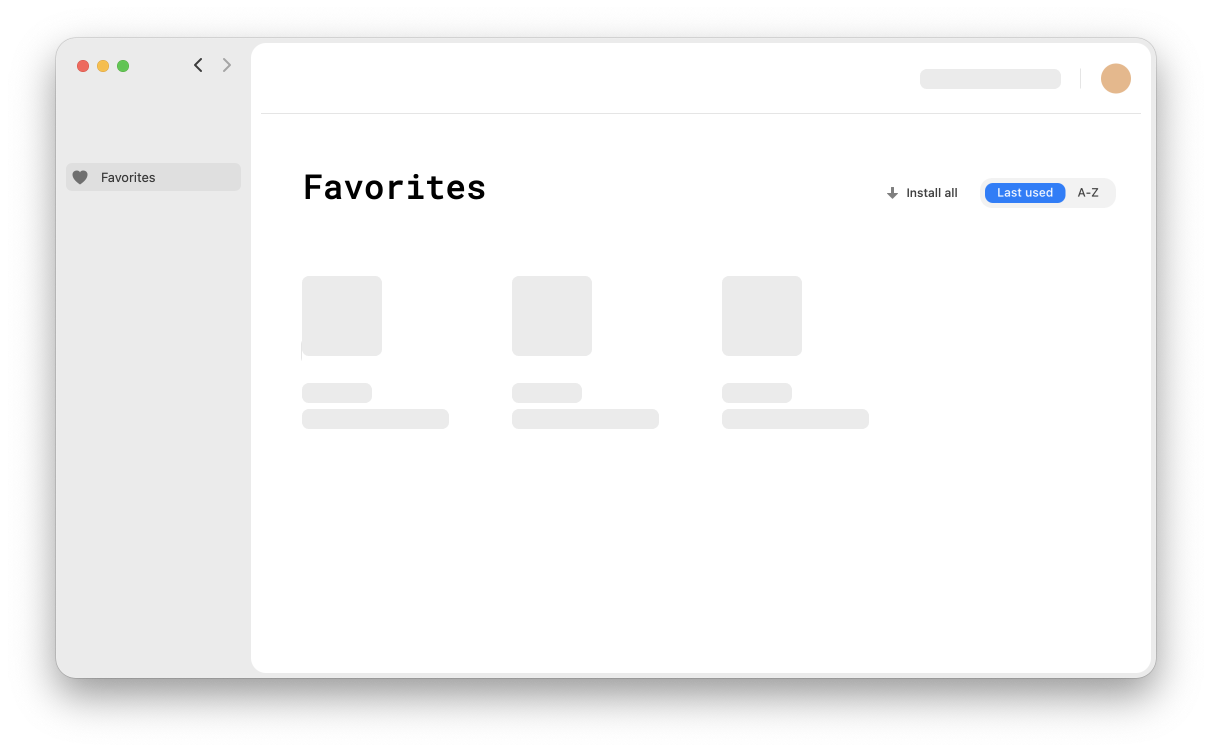 That's it; you can start using your apps right away. Enjoy your day with Setapp! 🧡
Syncing data between computers. App preferences (and, sometimes, the project files) of a Setapp app are only synced between computers if you've created a separate personal account to use this app.
Otherwise, when you install apps using Setapp, this data doesn't sync.
Quick install as an alternative to CLI install. Installing Setapp apps using command-line tools (like Homebrew) is not yet available — but we're working on that. Meanwhile, you can use the quick installation discussed in this article and stay tuned for our product announcements.
However, if you want to add Setapp to another Mac, make sure you've got an available device slot.