Update Setapp desktop and Setapp apps
View What's new (Release notes)
Update Setapp desktop and Setapp apps
We want to supply you with fresh versions of apps at the earliest possible moment. By default, Setapp desktop and Setapp apps are updated automatically, checking for updates every 30 minutes.
All updates are downloaded and installed transparently, primarily when you are not working with an app. However, you can turn off automatic Setapp apps updates to run them manually:
Click the Setapp icon in the menu bar in the top-right corner, click the gear icon , and choose Settings > Updates.
Alternatively, open Setapp and choose Setapp > Settings > Updates.
Deselect the "Install automatically" checkbox.
View What's new (Release notes)
We usually show what's new for every app automatically right after it's been updated. If you don't want to see release notes that often, disable the corresponding setting in Setapp settings:
Open Setapp, then choose Setapp > Settings > Updates.
Clear the checkbox next to "Show release notes when apps are updated."
To view release notes when you want:
Choose Setapp > What's New.
Click Application Updates to see the latest app changes. Click an app icon to open its page on the Setapp desktop.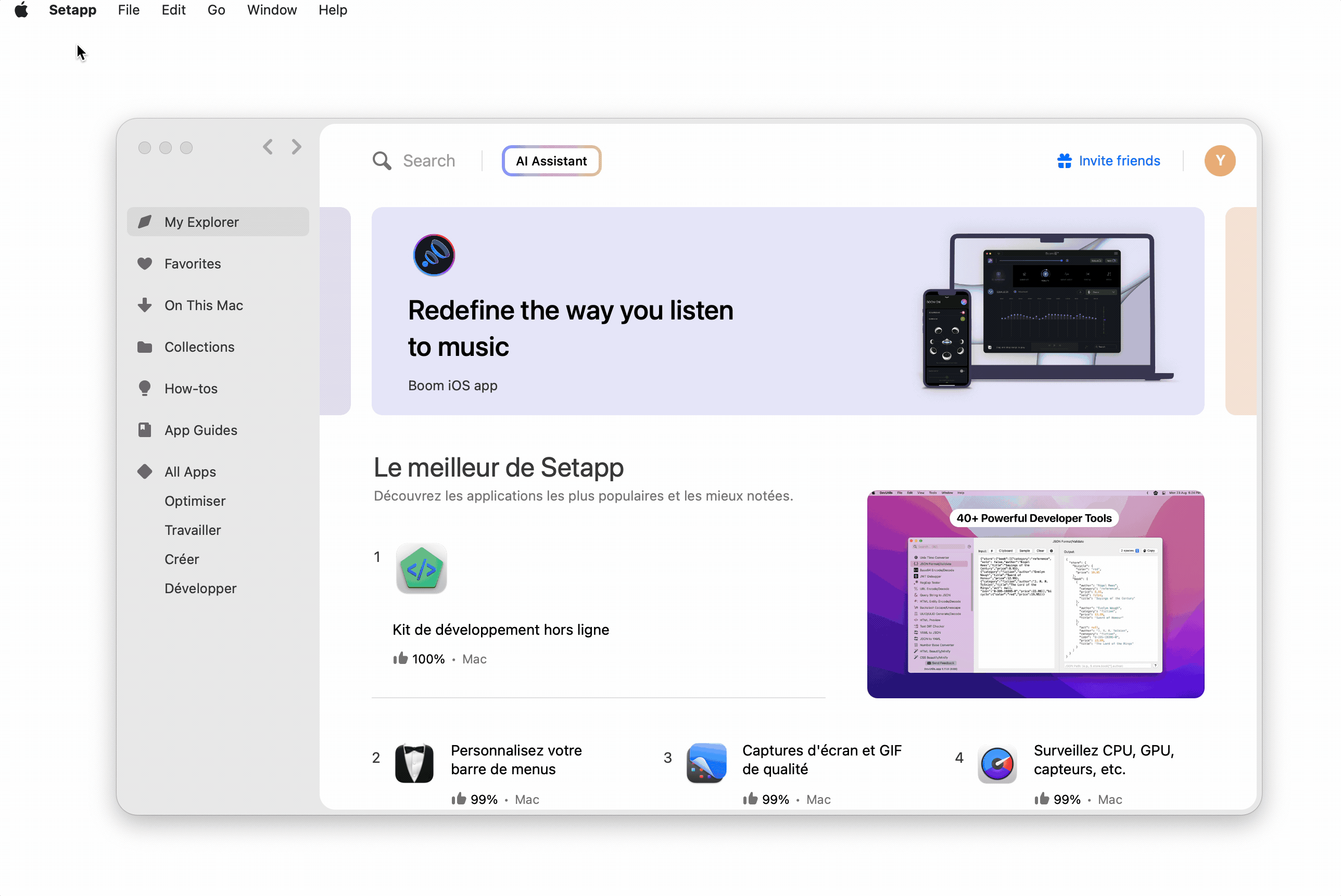 To view the release notes of a particular app, follow these steps:
Open Setapp, find the app you need and click it.
Click the app version. For installed apps, you can also click the disclosure triangle of the Open button and choose Version History.