Updating Setapp and applications
Setapp cares about its users and supplies them with fresh versions of applications at the earliest possible moment. By default, applications are updated automatically daily, assuming that you are connected to the Internet.
All updates are downloaded and installed transparently, primarily when you are not working with an app. However, you can disable automatic updates to run them manually:
Click the Setapp icon in the menu bar (upper-right corner), click the gear icon , and choose Preferences.

Alternatively, open Setapp and choose Setapp > Preferences.


Deselect the "Install automatically" checkbox.
To check for application updates manually, click Check For Updates in Setapp Preferences.
Unfortunately, if an application leaves Setapp at some point, we won't provide you with its updates anymore. However, if you have it installed, you will be able to continue using it. Also, note that you won't be able to reinstall such applications.
As for Setapp, it gets updated automatically whenever you are connected to the Internet.
View what's new (release notes)
We usually show what's new for every app automatically, right after it's been updated. If you don't want to see release notes that often, disable the corresponding setting in Setapp preferences:
Open Setapp, then choose Setapp > Preferences.
Deselect the checkbox next to this option: "Show release notes when apps are updated."
To view release notes, open Setapp and choose Setapp > What's New.
In the What's New window, click Application Updates on the page top to see the latest changes in apps. Click an app icon to open its description.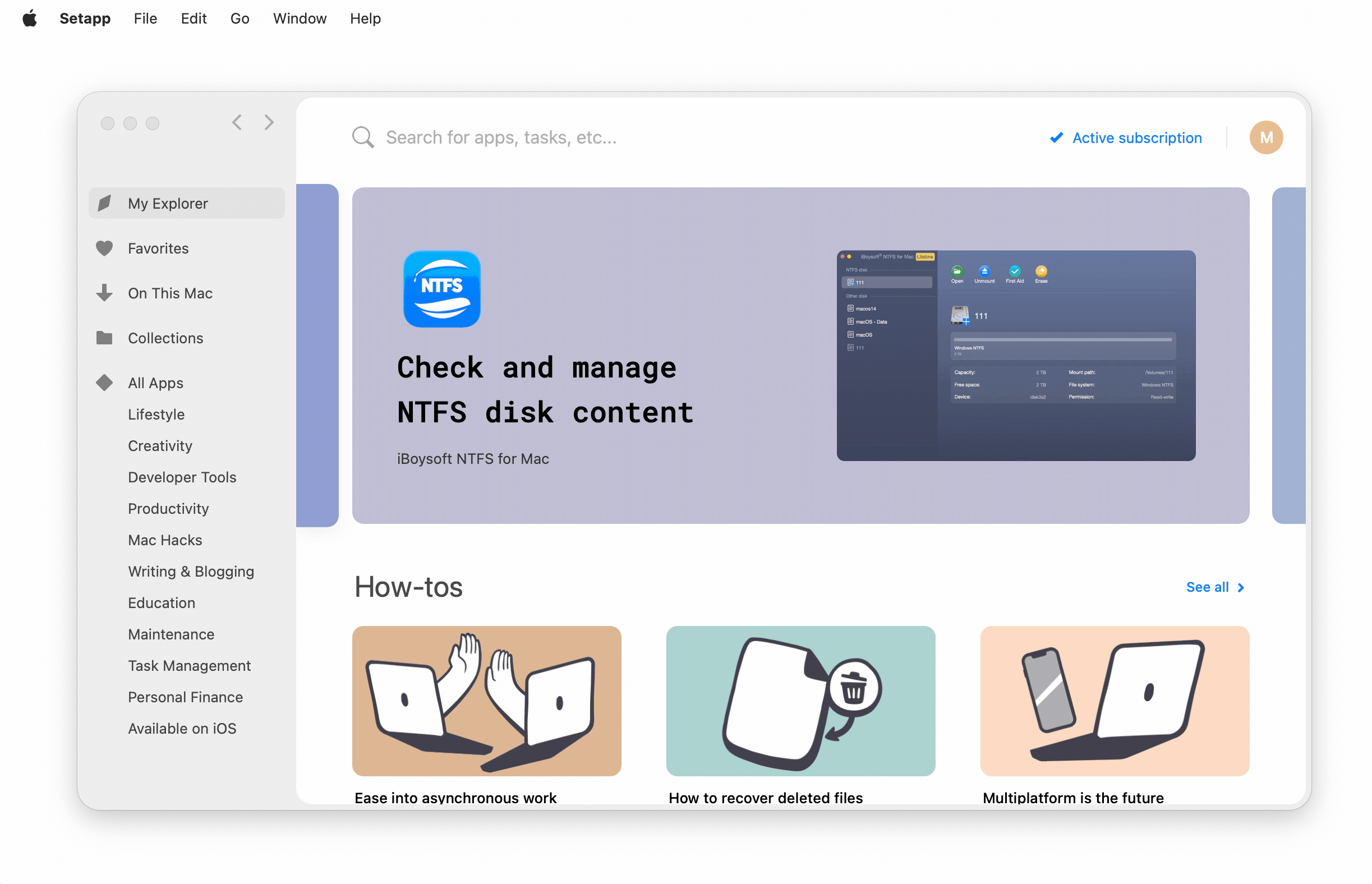 To view release notes of a particular app, follow these steps:
Open Setapp, find the application you need and click it.

The fastest way to find an app is to type its name in the "Search for apps…" field on the top of Setapp.

You can also switch to the All Apps category in the sidebar on the left, then scroll to the app you're looking for. To find an installed app or one from your favorites, switch to the On This Mac or Favorites categories.


Click the app version (right above the screenshots). For installed apps, you can also click the disclosure triangle of the Open button and choose Version History.

Alternatively, select the application in the list of apps, then Command-Click and choose Version History.