Was the iOS app activated successfully?
Right after you activate an iOS app on your device, you'll see a notification on your device: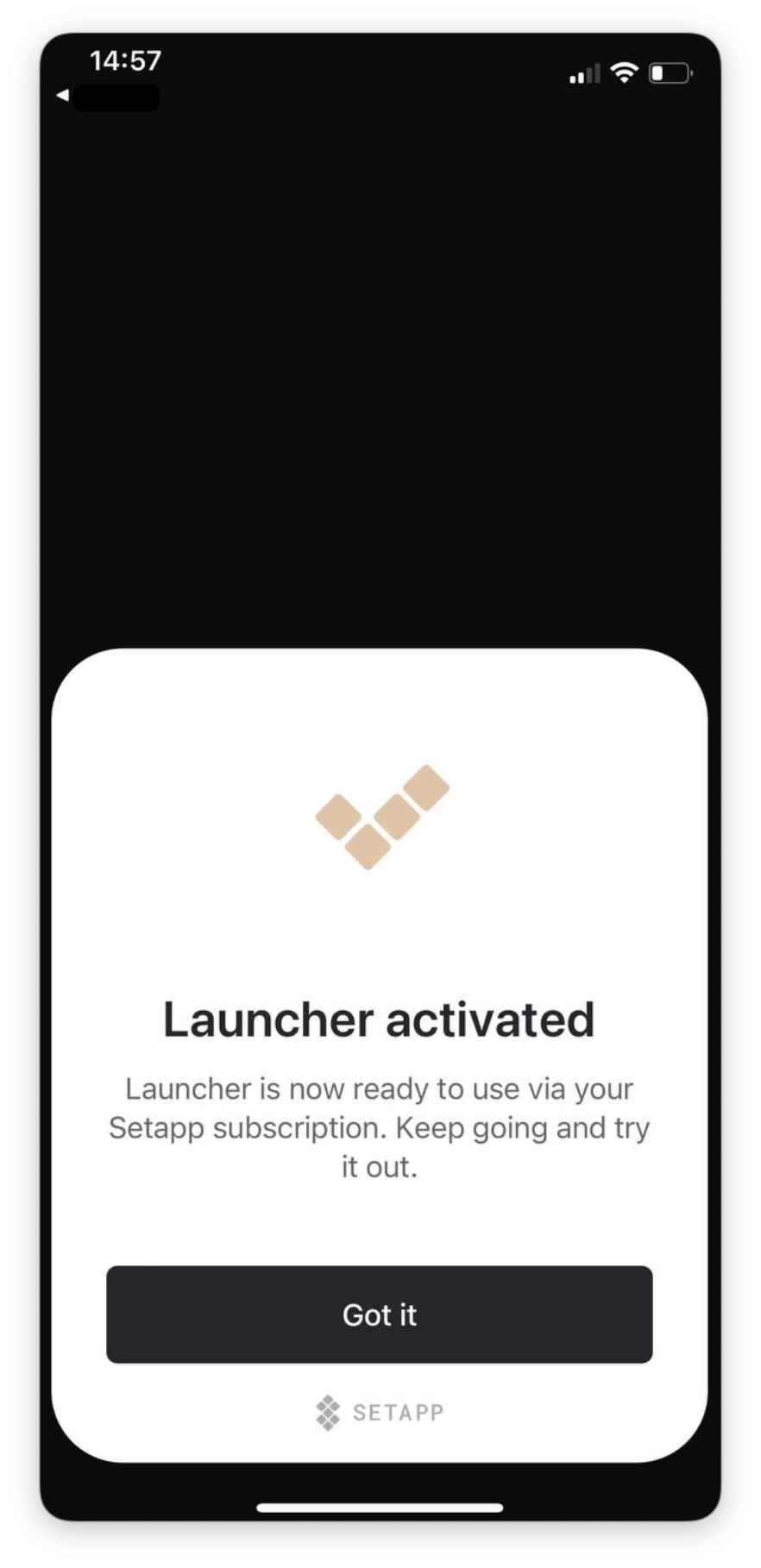 If you miss it, you can always see it later. Open Setapp desktop, and click your profile picture in the top-right corner.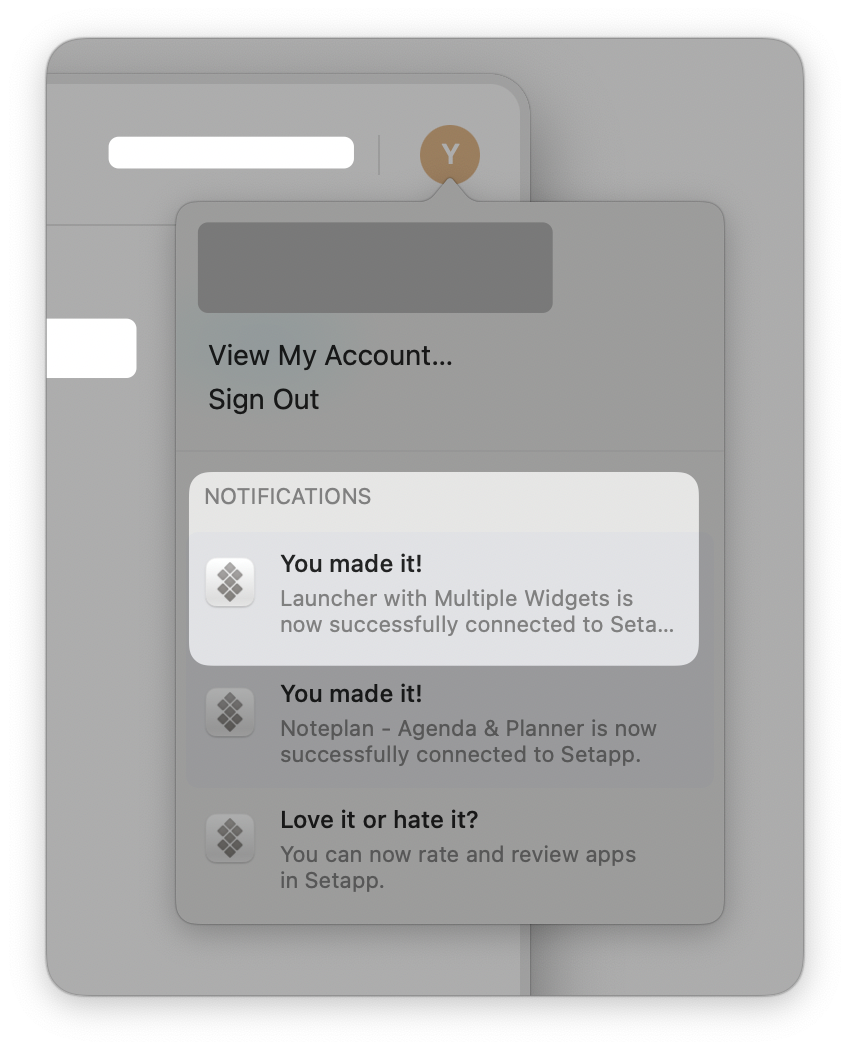 Troubleshooting: iOS apps activation problems
If you install and activate an iOS app using Setapp, but the app still prompts you to purchase a full or a Pro version, we recommend taking these steps.
1. Use the Camera app for activation
Scan the second activation QR code of the iOS app in Setapp again using the native iOS Camera app.
If the activation problem persists, see the recommendation below.
2. Make sure you have an iOS-compatible subscription and a free slot
Go to the "Manage devices" page of your account.
Check if there's an available iOS device slot or if the iOS device on which the activation fails is listed as a connected device.
If the page displays no Available devices, you'll need to upgrade your subscription plan or to release an existing slot:
Click Disconnect next to the corresponding device slot.
Install & activate the iOS app on your new device.
3. If our recommendations don't help, contact us
Please submit a support request or write to us; we'll try to help as soon as possible.