About web apps
By web app in Setapp, we imply a website or a web service where you get premium access to locked features within a Setapp subscription.
Note: Currently, we don't support the functionality of rating the web apps and reading their release notes from the Setapp desktop.
Activate web app
You only need to sign in to the web app from the Setapp desktop to get access.
1. Find the web app on the Setapp desktop, open its page, and click "Get Web App."

2. The website is opened in your default browser. You can see a log-in form with Setapp. Click "Continue with Setapp."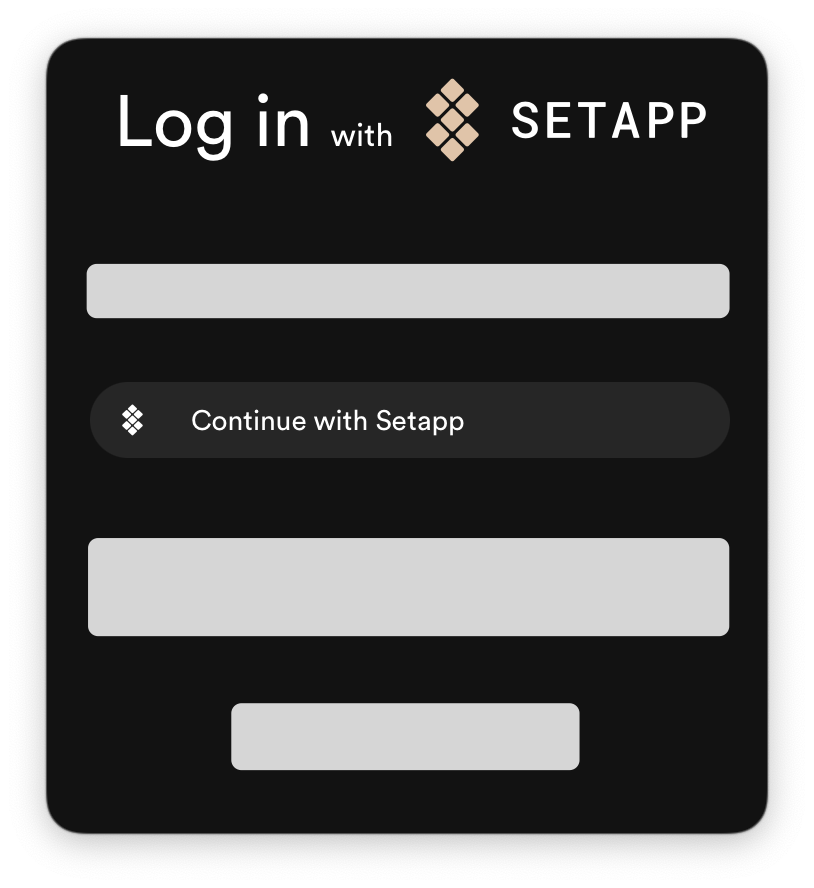 3. Click Authorize to permit the web app to use the personal data they need.
Note: We also ask you to enter your email and password if you were not logged in to the Setapp desktop.
4. That's it! You have premium access to the web app functionality. Optionally, go to your account to make sure that you have successfully logged in.