Search for the app and then install it
Note: You must be signed in to install an app.
Install a specific app
Open Setapp desktop and start typing the app's name in the search field.
Find the correct app and move the pointer to it. The rating will change to the Install button. Click it to install the app.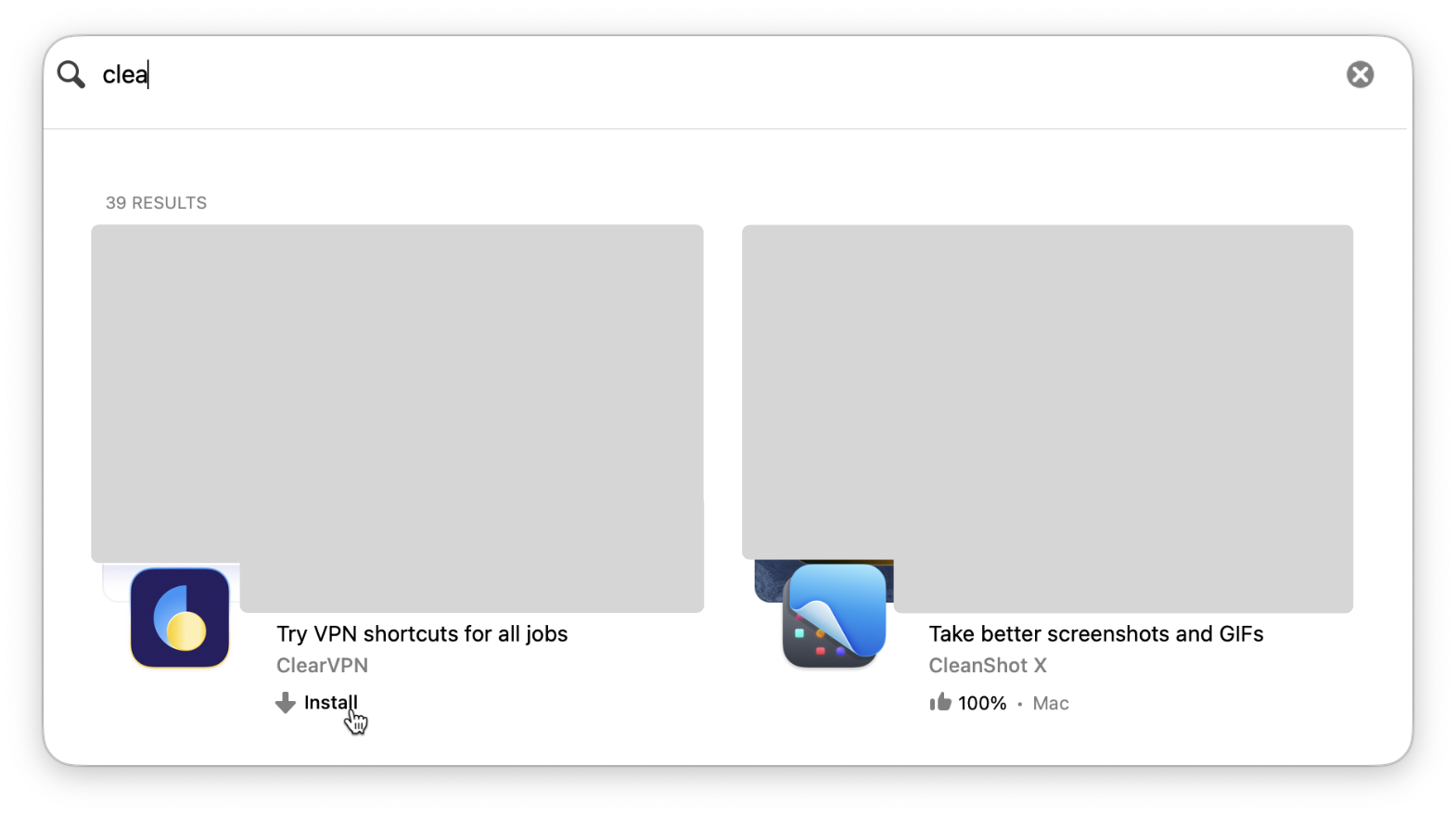 Note: The Open button indicates that the macOS app has already been installed on your Mac.
Search for the app and then install it
We have multiple tools aiming to find the right app for you. Read Discover Setapp apps to learn more about them. After the search, you will likely find yourself on the app's page, where you have just read the app's description and checked its screenshots.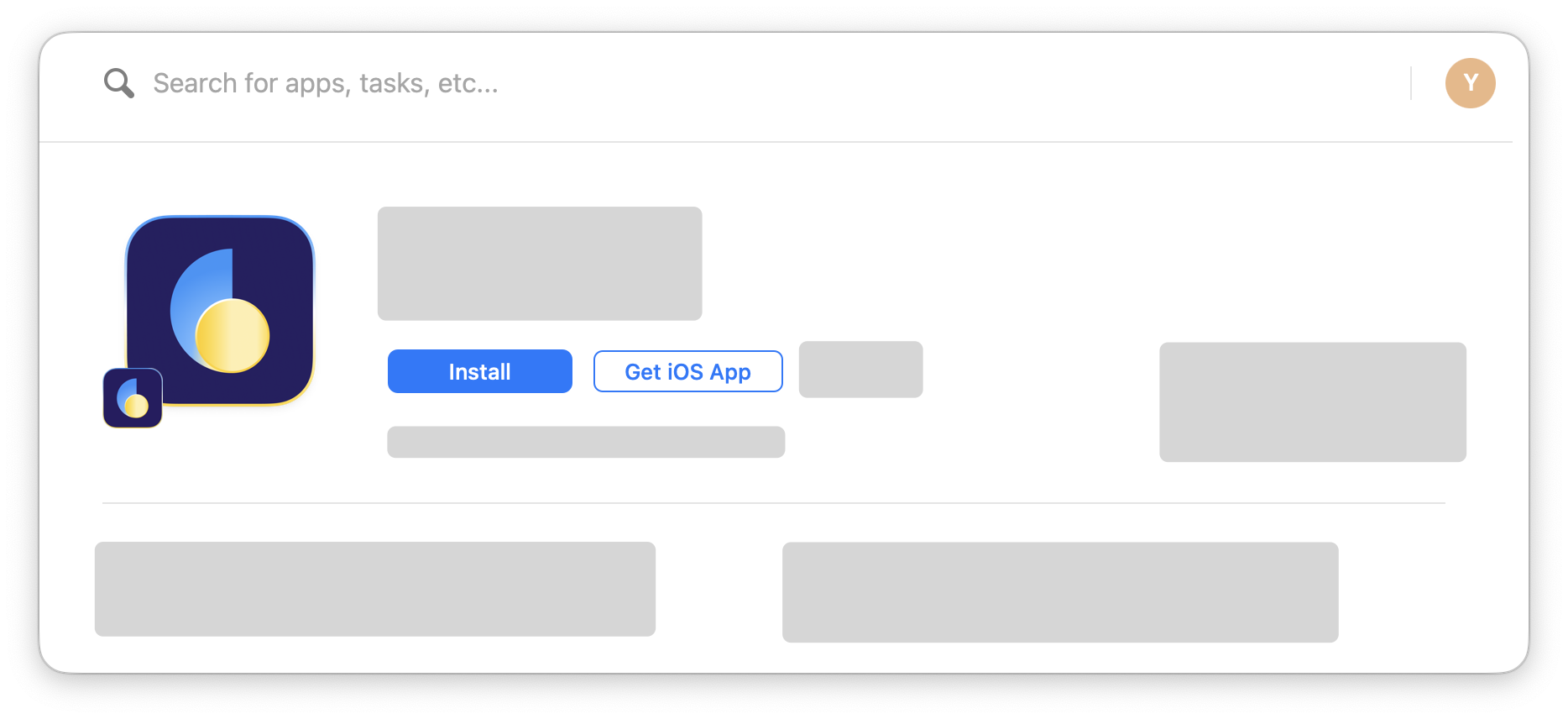 Click Install to install the macOS version of the app.
Install multiple apps
There are sections in Setapp where you might want to install many apps at once. These are Favorites and Collections.
Open your favorite apps or any of the collections.
Click " Install all" in the top-right corner to install all the apps on the page.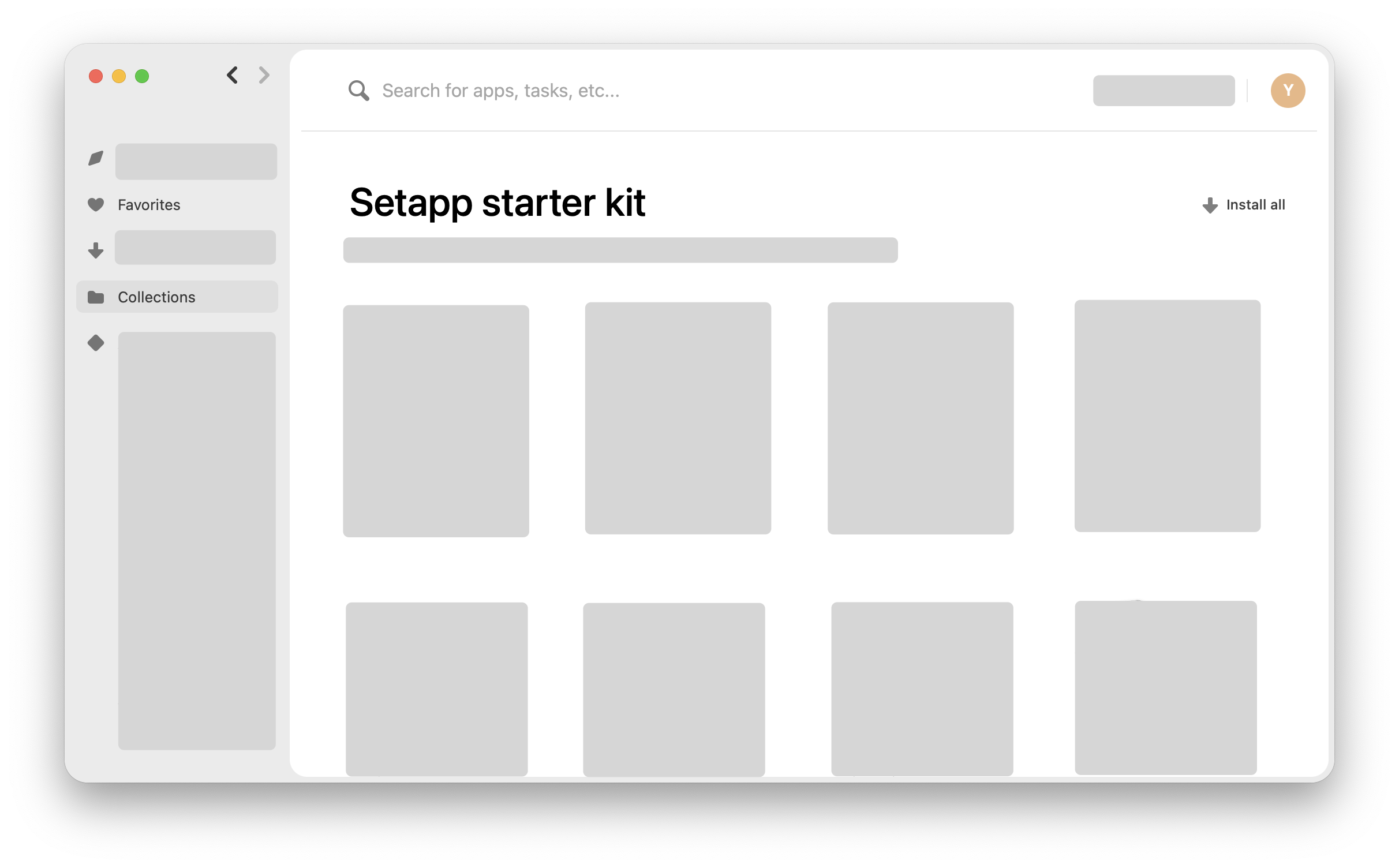 Note: If you don't want the apps to be opened right after the installation, change Setapp settings:
Open Setapp, then choose Setapp > Settings.
Alternatively, click the Setapp icon in the menu bar in the top-right corner, click the gear icon, and choose Settings.
Deselect the "Open automatically after installation" checkbox.