Active Mac + iOS or Power User subscription.
Available iOS device slot in your Setapp account for every iPhone or iPad you'd like to use iOS apps.
Setapp on your Mac.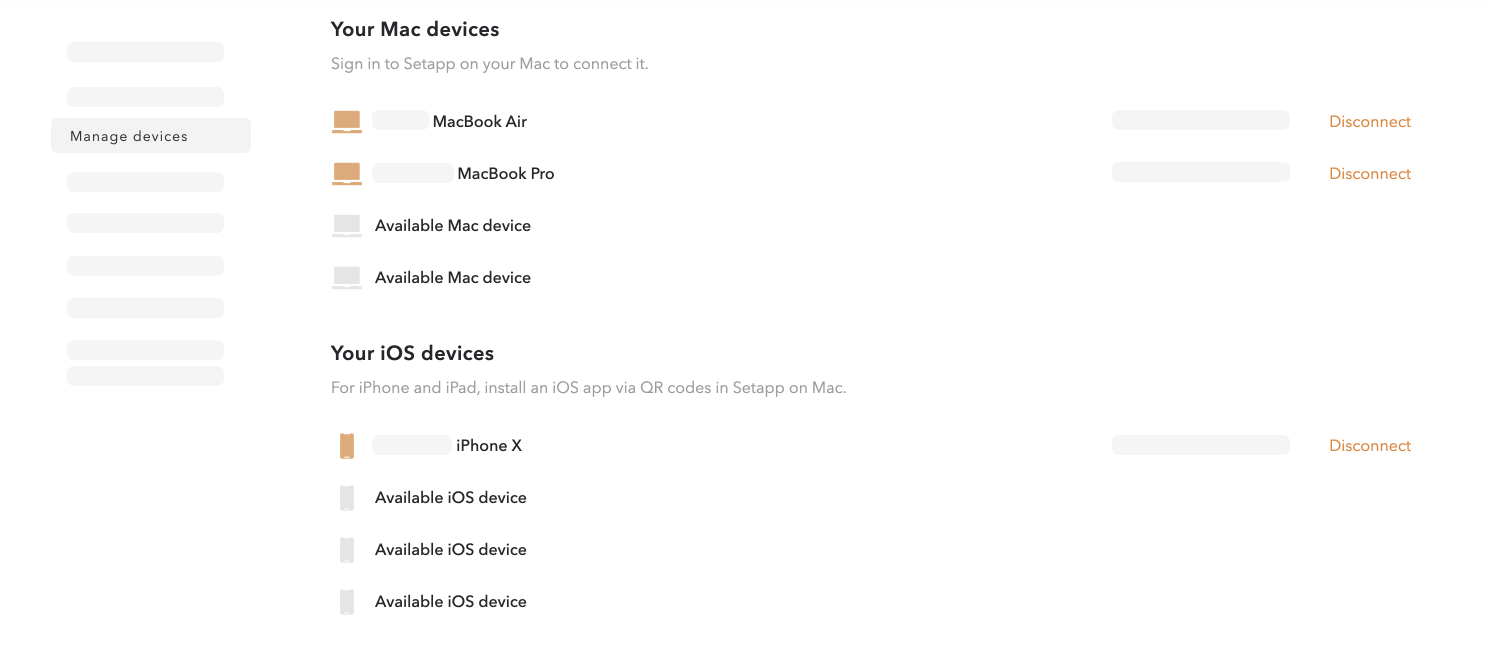 If you see an Available iOS slot (like on the image above), you can install mobile apps immediately.
If all your iOS slots are occupied, but you want to free up a slot for another iOS device, click "Disconnect" next to the device you'd like to disconnect.
If you have the Mac subscription and have no iOS devices available, you can change your subscription plan.

For more details, see our article on managing devices.