There are two ways to install and activate iOS apps in Setapp:
Note: To install an app, you must be signed in.
Install from Mac
Open Setapp on your Mac, find an app with an iOS version, and then click the app to open its page.
Click Get iOS App.


Open the original Camera app on your iOS device and scan the QR code. Please do not use a third-party QR code reader.

You will see the app on the App Store. Install the app. If you already have an app installed, update it to the latest version. Don't worry about the app's price on the App Store: you won't need to pay anything on top of your Setapp payments.


Now you need to activate the app. Go back to Setapp on your Mac and click Next Step. Scan the second QR code to activate the app on your iOS device.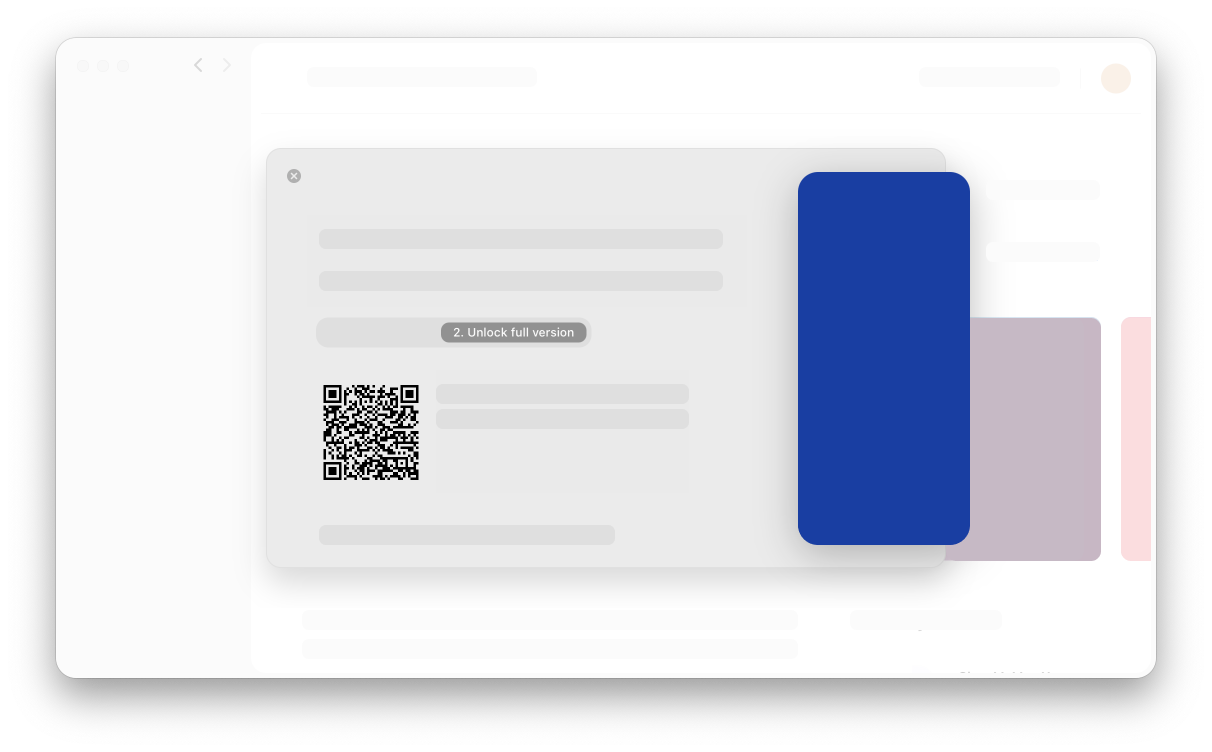 You must see a confirmation message that the app has been successfully activated.
Install from iPhone or iPad
Note: Installing apps from iOS devices is not yet supported for Setapp for Teams members. We'd gladly suggest you install the apps from your Mac using QR codes.
If you are an individual Setapp subscriber, you're very welcome to proceed with these steps to install an app:
1. On your iOS device, visit setapp.com and sign in to your Setapp account.
2. In your Setapp account, expand the menu and choose "iOS apps" from the list.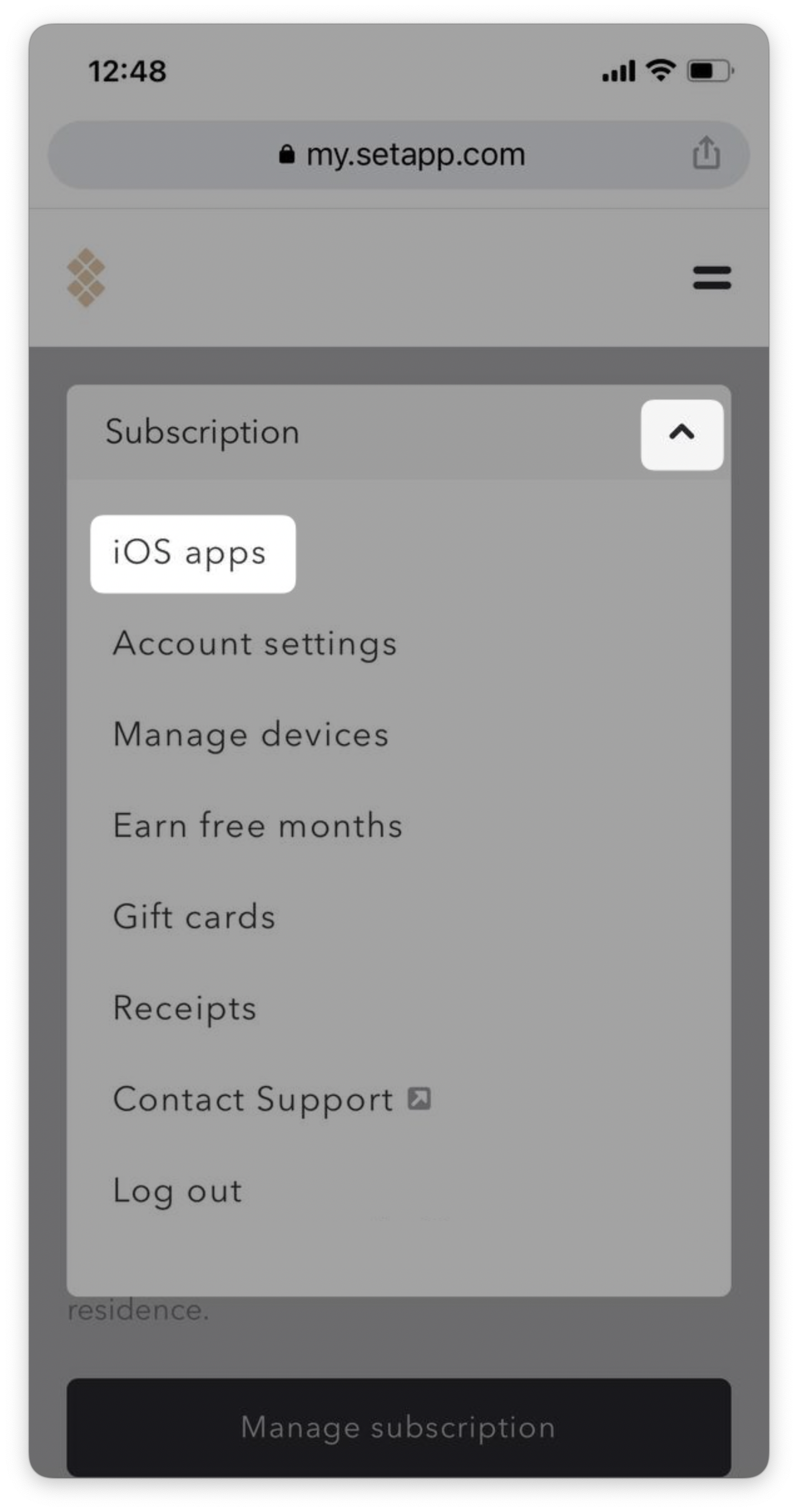 3. Scroll down to view all available apps. Choose an app you want to install and click Get > Go to the App Store. Install the app.
4. Go back to your Setapp account. Now, you'll see the Activate button. Activate the app.
That's it! The app is fully functional now, and there's nothing more you need to do but enjoy it.
If you have a question about using iOS apps in Setapp, we hope you'll find the answer in this section.