In Setapp newsletters, you'll find the professional recommendations on Mac software and special offers for Setapp members. The newsletter categories are:
Major Updates: features, improvements, and announcements from Setapp.
Monthly Digest: the notable apps, articles, and recommendations that we don't want you to miss.
App of the Week: new apps on board or app recommendations based on the Setapp Team suggestions and user reviews.
Workflows: tips and tricks on using Setapp more effectively.
You can subscribe when you sign up for Setapp or when Setapp first starts on your Mac. If you didn't subscribe but want to do it now, contact our Support Team.
Manage newsletter subscriptions
By subscribing, you opt in for all categories of newsletters. However, you can update your preferences at any time.
Open any newsletter and scroll down to the bottom. Click Unsubscribe to stop receiving all emails. To unsubscribe partly, click "Manage subscription," then deselect the newsletters you don't want to receive and click "Save changes."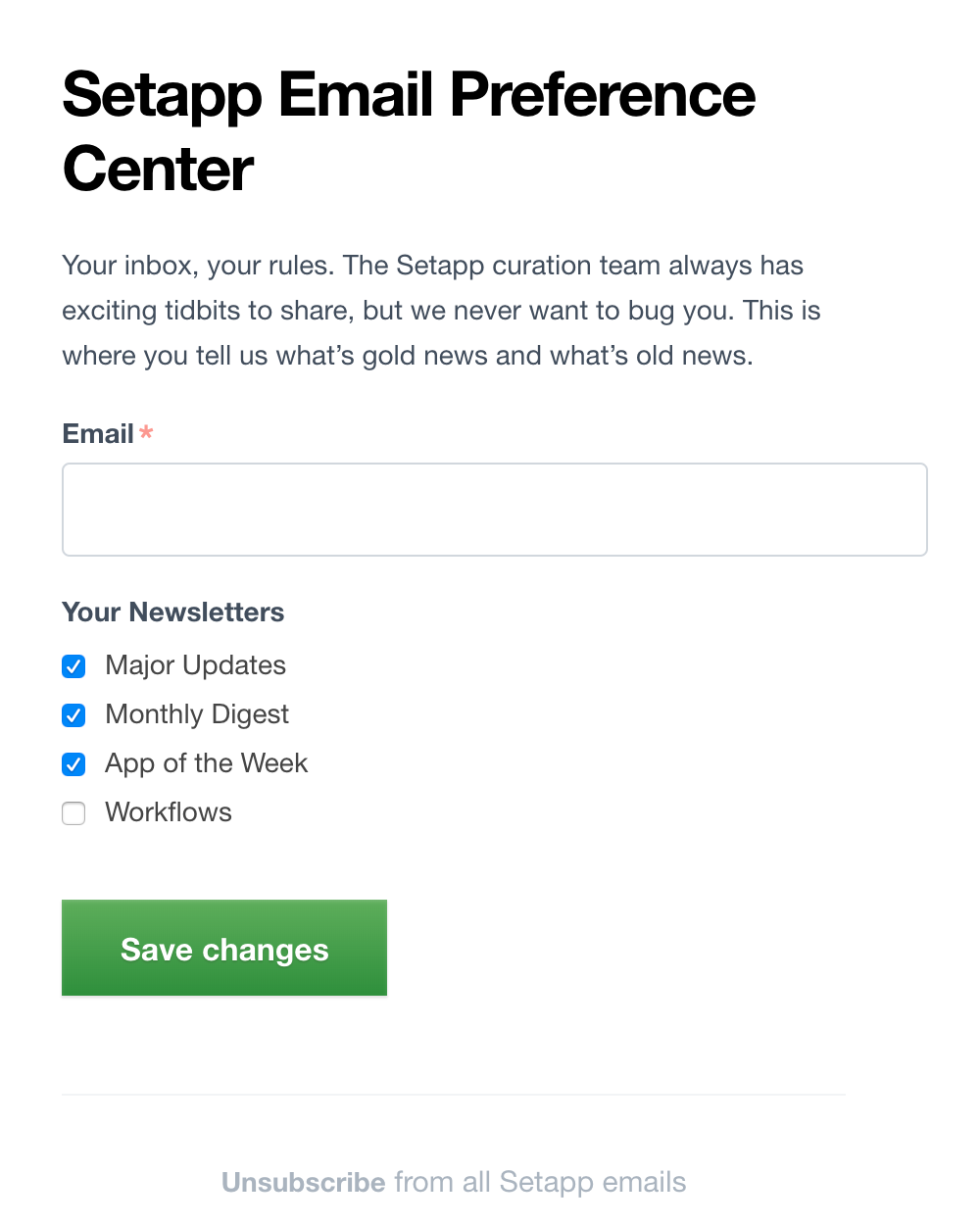 NOTE
After unsubscribing from one or all newsletters, you'll still receive billing receipts and other support notifications.