Right after you activate an iOS app on your device, you'll see a notification from Setapp on your Mac, like this:

If you miss it, you can always see it later, open Setapp, and click your profile picture in the upper-right corner.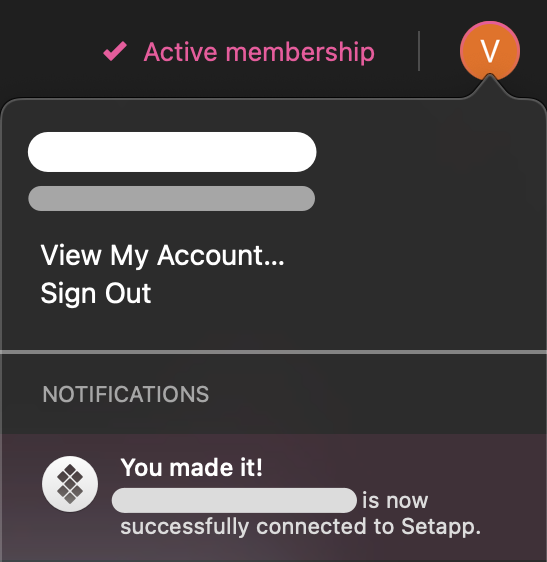 Alternatively, check out the notification center on your Mac; Setapp's messages are also displayed there.
Some iOS apps might also display a message on your iPhone or iPad after activation.
Note that an activated app should not prompt you to purchase a full or Pro version. If it does, try scanning the 2nd QR code in Setapp again to unlock the app. If this doesn't help, let us know.