Active Setapp subscription.
Unoccupied (available) device slot in your Setapp account for every iPhone or iPad on which you'd like to use iOS apps.
Setapp on your Mac.
An active subscription is any subscription plan you've successfully paid for; it also includes accounts on a free trial and a grace period. When your subscription gets suspended or canceled, it's no longer active. Check out the Subscription page of your account to know your membership status.
The number of available devices is displayed in your online account ("Manage devices" page).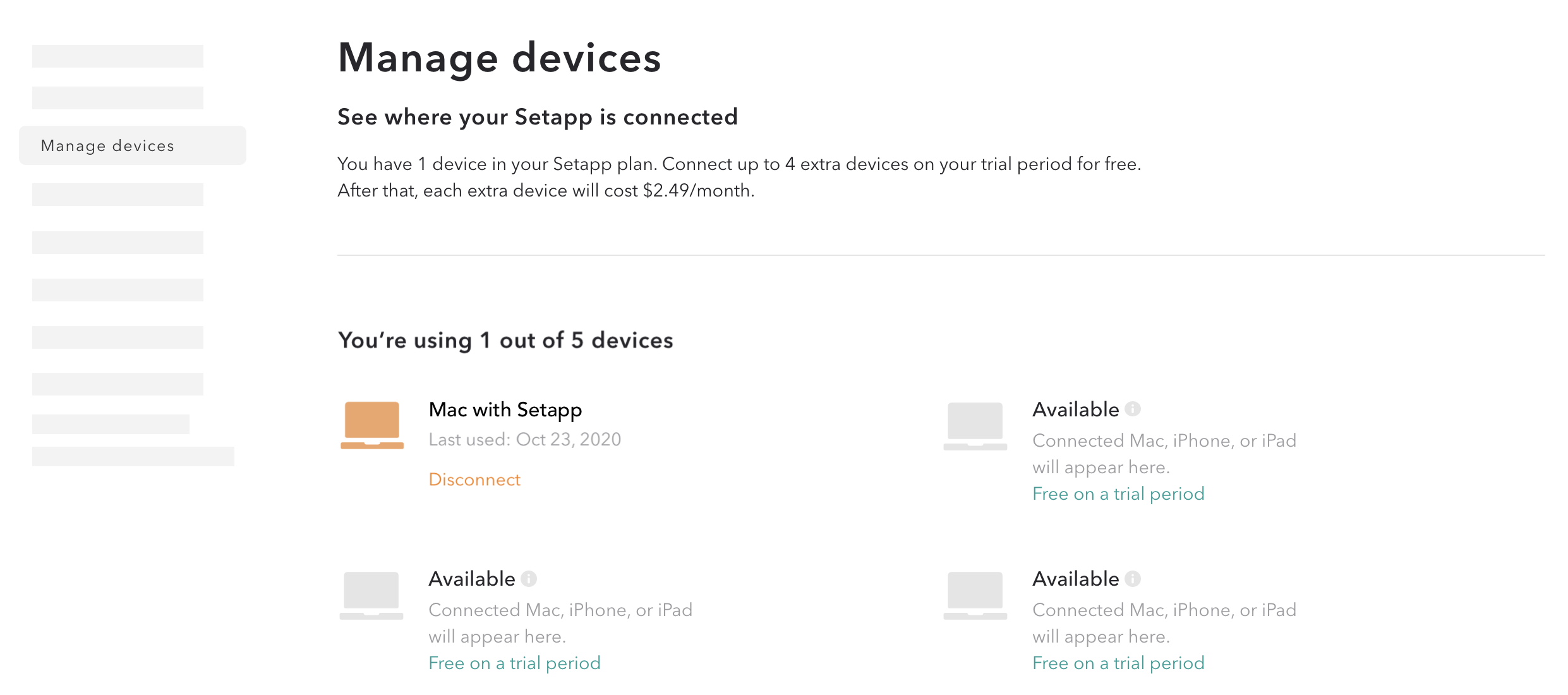 If you see an Available slot (like on the image above), then you do have a device and can install mobile apps right away.
If you're using Setapp on 2 or more Macs and want to free up a seat for an iOS device, click "Remove devices" and select a device to disconnect. Or, just sign out from your Setapp account on a Mac where you no longer need Setapp.
If you only see a single Mac that is already connected to Setapp and no other available devices, you can purchase one by clicking "Add extra devices" and following the instructions.

For more details, see our article on managing devices.
QR code scanning works with the Camera app from iOS 11 onward. If you have an earlier iOS version, you'll need to install a QR code reader app from the App Store.
Unfortunately, some QR code readers may not process the Setapp's activation link correctly, so we recommend using the Camera app whenever possible. If you have difficulties with QR code scanners, please contact our support team.