Before you start installing iOS apps from Setapp on your iPhone or iPad, make sure you have:
Setapp on your Mac
Active "Mac + iOS" or Power User subscription
Available iOS device slot in your account
For more details, see "What do I need to start using iOS apps in Setapp?"
Please note: you don't need to sign in to Setapp on your iPhone or iPad or link them to Setapp manually — it happens automatically when you install an iOS app.
Now, let's go through the installation step by step.
Open Setapp on your Mac, find an app with an iOS version, then click the app to open its page.
Click "iOS app" (next to the Install button).


Scan the QR code using the Camera app on your iOS device.


Scanning opens the app on the App Store; tap the app's price or the Get button to install the app. If you already have an app installed, update it to the latest version.

Don't worry about the app's price on the App Store: you won't need to pay anything on top of your Setapp payments.



If there are no available iOS device slots, a window will appear. Depending on your current subscription plan, it will offer you to upgrade to Mac + iOS or Power User plans.

The window will differ when you're already subscribed to one of those plans and want to free up a slot for another iOS device. At the bottom of the page, it will show you currently connected devices.

Click "Manage" at the bottom of the window.
Find an iOS device to deactivate, click Disconnect, and confirm your decision.


Once you get an available iOS device, start installing the iOS app again from Step 1.


After installing the iOS app, go back to Setapp on your Mac and click Next Step (or drag the slider to "2. Unlock full version"). Then, scan the second QR code to activate the app on your iOS device.
Alternatively, after installing the iOS app, open it. On the login screen, click Sign in with Setapp and type in your Setapp credentials.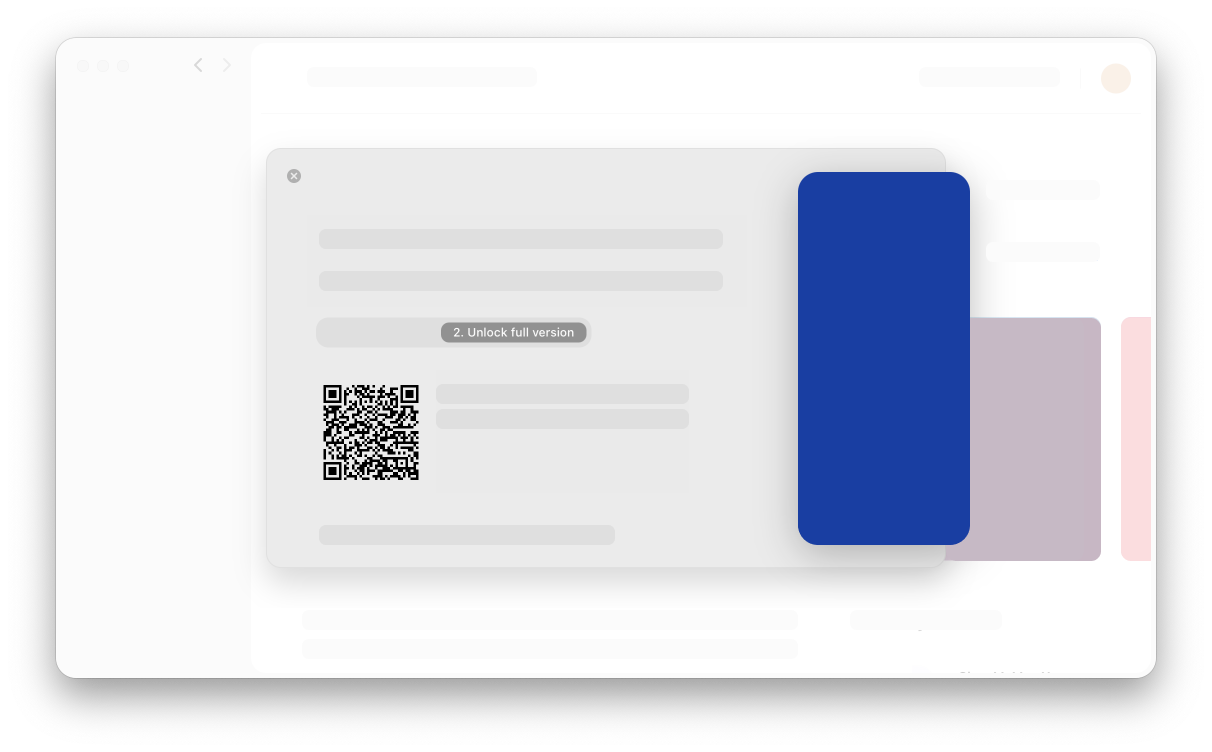 If possible, make sure you're using the Camera app for scanning: other QR code readers may not process the Setapp's activation link correctly.
5. On your iOS device, a QR code notification appears on top of the screen. Tap it, then tap Open to start the app.
That's it! The app is fully functional now, and there's nothing more you need to do but enjoy it.
If you have a question about using iOS apps in Setapp, we hope you'll find the answer in this section.