You know you're lucky when you get a Setapp gift card!
A gift card can come in many forms; it can be a literal card, a line of numbers on your purchase receipt, or an email. If your gift card arrived as an email, look for the title "Your Setapp gift card is inside." If you can't find it in your Inbox, check the Spam folder. To activate your gift card, click "Activate membership" in the email.
However, you received your gift card code — you can follow these steps:
1. Open the Redeem Gift Card page.
2. Enter your code in the opened window, and click Continue.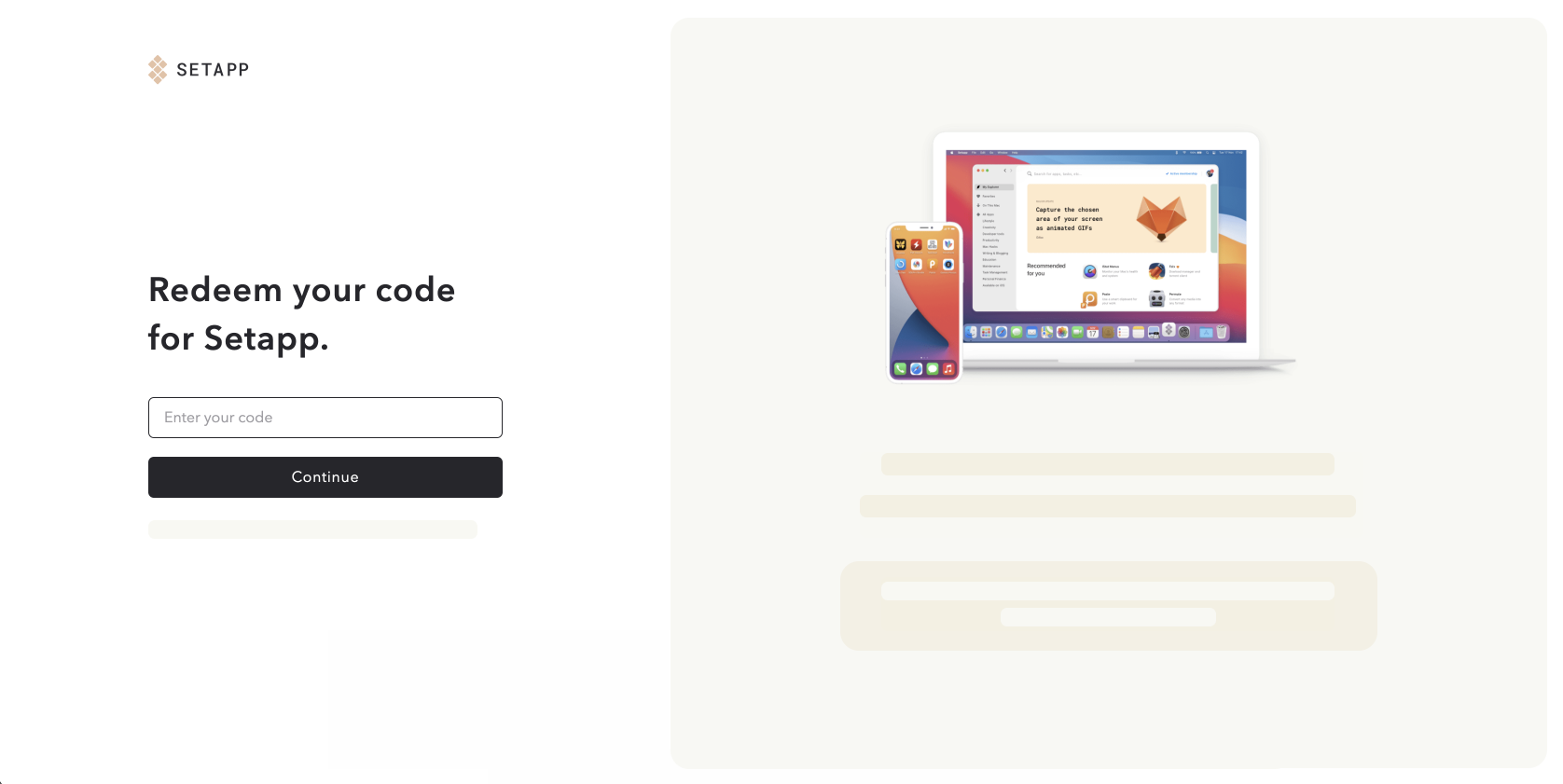 3. Further activation depends on your subscription status:
If you're new to Setapp, fill out the email, password, name fields, and click Create an account. The gift card code will be activated automatically.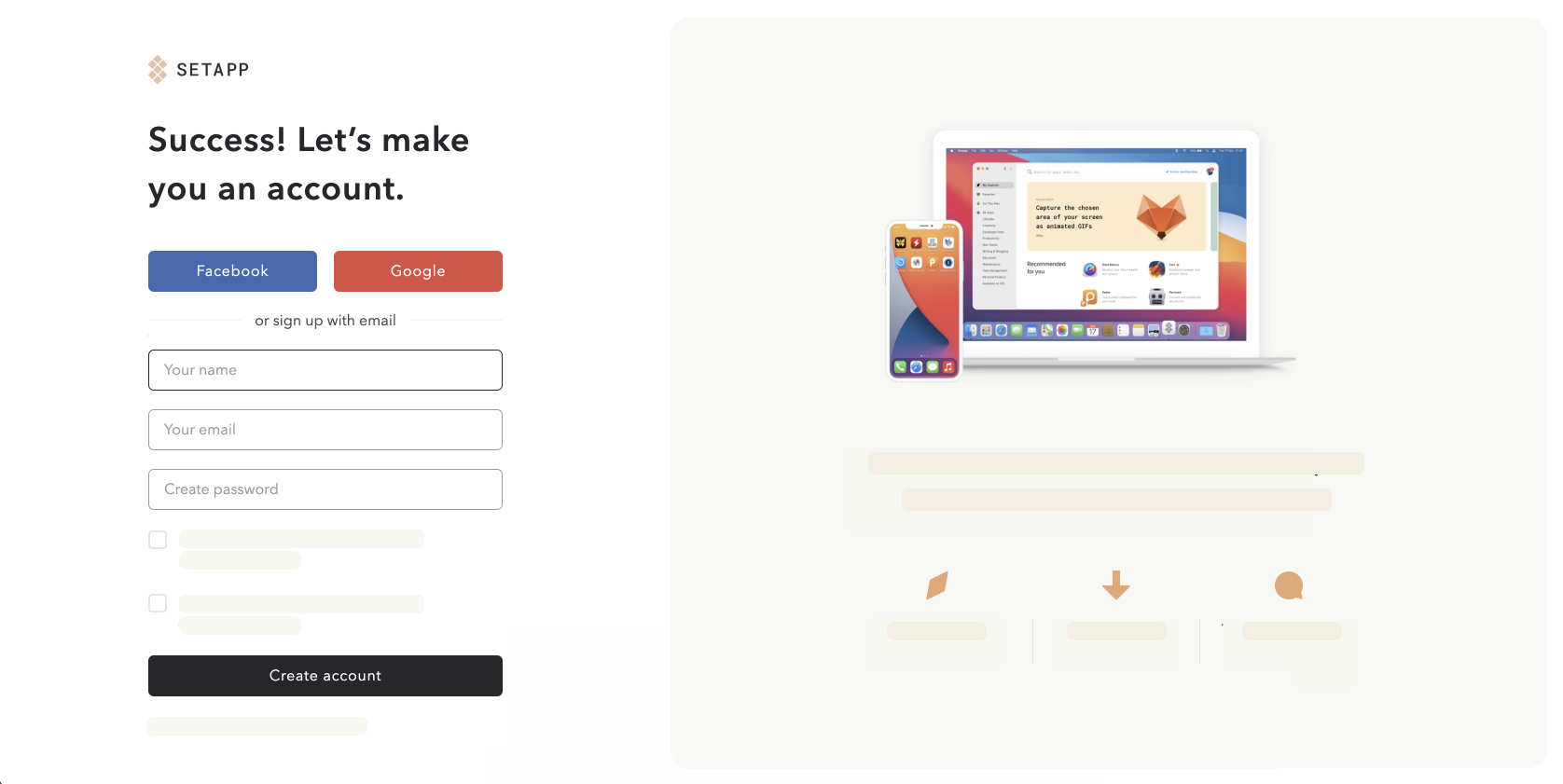 Once you complete your activation, you'll have a Setapp account with an active subscription. Your account details and all the information you might need are always available in your online account.
If you already have a Setapp account, sign in, clicking Facebook, Google, or Login (at the bottom of the page).

The code is displayed on the

"Gift cards"

tab of the online account —

click Activate Code to complete

.
To activate the gift card manually:
Open your Setapp account.
Switch to the "Gift cards" page.
Enter your gift card code and click Activate Code.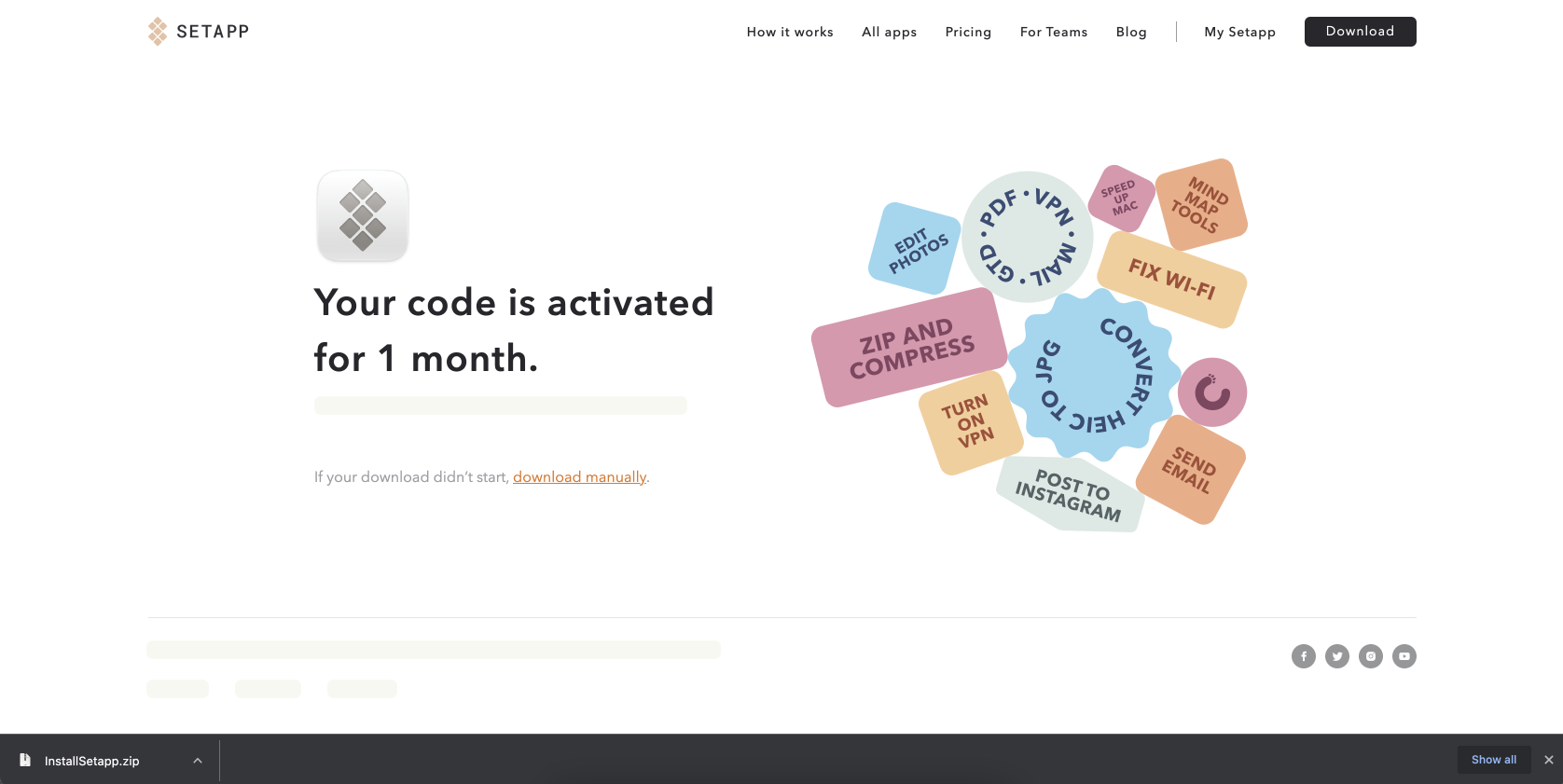 Done! You activated your gift card. You can always check your account status on the Subscription page of the online account.