The Setapp referral program is a good opportunity to share a set of useful apps with your friends and get months of free Setapp for your needs. To do so, we offer to invite your friends to Setapp and get an extra month for everyone who joins and starts a paid subscription.
Please note: the Bring-a-Friend program is not available for Setapp members who use the Family subscription or Setapp for Teams. The reason is simple: neither Family nor Team members don't need free months because they don't pay for Setapp themselves.
To use the referral program, follow these steps:
Go to the "Earn free months" page of your online account.
Find an invitation link. It looks like this:


https://go.setapp.com/invite/<referral-id>

Share the link with a friend who has a Mac by doing any of the following:

Click "Copy link" and send the link directly, or
Use a social media button to post the link on Facebook or Twitter. Don't forget to add an invitation message for your friends in your post or tweet!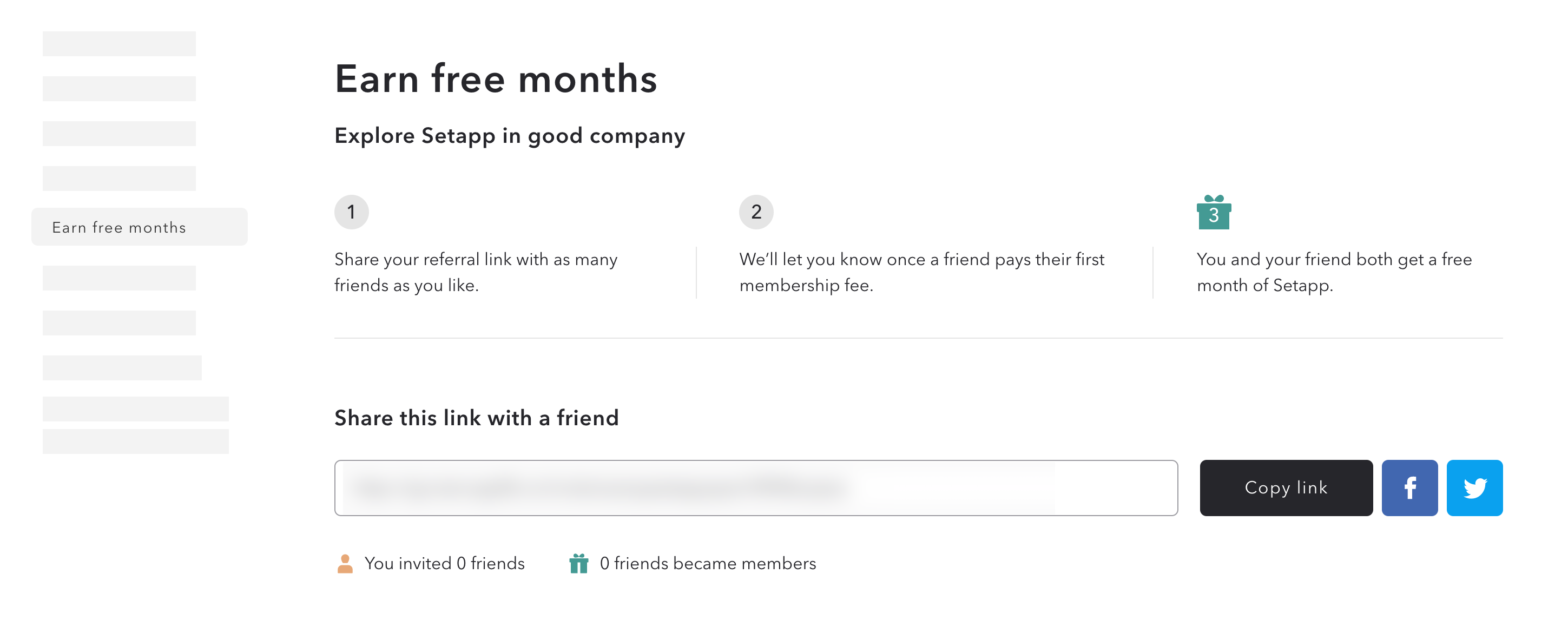 That's it! When a friend of yours pays the first membership fee, both of you get the next month in Setapp for free.
To check how many invitees have become members of Setapp by your referral link, see the count at the bottom of the "Earn free months" page; your free months are also mentioned on the Subscription page.